Riding Bikes in Paris
Having recently spent a wonderful week in Paris, John Reese asked us to write about the "Velib" cycle sharing system which we used with great success during our stay. We thoroughly recommend you give it a go.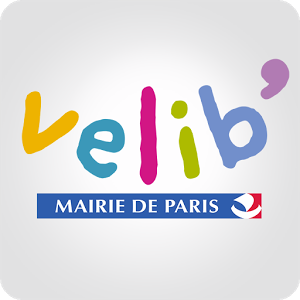 You'll see the bikes parked in stations all over Paris – there are 1,800 stations (one every 300 metres apparently). The bikes are comfortable, easy to ride and a brilliant way to get around to see a lot more of the city than you would just walking. Some cities provide a similar system for residents only (Barcelona is one example), but in Paris Velib can (and should) be used by tourists as well.
The system is easy to use with an excellent App to help find bike stations, telling you how many bikes are available, or how many spare spaces there are if you want to park a bike. Inevitably, you'll sometimes find a station that's completely empty when you want a bike, or completely full when you want to return one, so it's helpful to know where the next closest one is – the App is brilliant for that and is highly recommended.
You can set yourself up to use the system at the machines which are at each station, but it's quite complicated so we strongly recommend doing it in advance on the website which is very user friendly.
The English version of the website is http://en.velib.paris.fr and it will explain everything in full.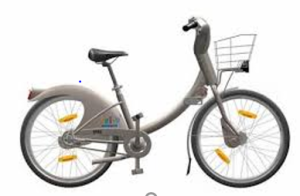 For a brief overview, here's what you'll need to do:
Buying a Ticket for the day
Buy either a 1-day or a 7-day ticket on the "How it Works" tab on the website (we used 1-day tickets three times during our week as we didn't want to bike every day). Note: You'll need to do this for each person using the bikes as there doesn't seem to be a way to buy multiple tickets at once.
You'll be prompted to select a 4-digit PIN number that you can remember
The cost of tickets is currently €70 for 1 day and €8.00 for 7 days then you pay for the bikes by the hour (more on that and how to avoid it shortly)
You'll receive an email with a ticket number which you'll use to identify yourself at the machines at the stations, along with your 4-digit PIN
Download the Velib App to your smart phone
Getting a Bike
Select a bike (avoid any with the seat turned backwards – that's the sign that a user has found a fault with that bike and it needs repair)
Have a quick look to ensure the tyres are inflated and nothing looks damaged
Follow the instructions on the machine (select the language you want right at the start)
Identify yourself with your ticket number and PIN
Select the bike number you want
Wait for the green light, then take your bike, adjust the seat and you're off.
Returning a Bike
Line up the front of your bike with the bike post and push it in firmly. You may have to adjust the angle slightly the first time, but you'll get the hang of it quickly
You'll see an orange light, then green, then 2 beeps. That means it's locked successfully.
It's really important that this happens, or the system will think you still have the bike and you can then be charged €150 per day. There are instructions on what to do if you're not sure.
Do it for Free!!
The first 30 minutes is free, so if you return your bike before 30 minutes is up, you can then take it, or another one, for another 30 minutes, and so on, and only pay the initial ticket fee.
You must wait about 2-3 minutes after you return a bike before you can take it out again.
It's fun challenging yourself to try to use them free for a whole day – make a game of it and check the time regularly. Be careful not to leave it too close to the time in case you can't find a spare parking space!
The Cost
If you go past the 30 minutes, the charge on top of your ticket fee increases with the length of use as follows:
1st additional 30 minutes: €1
2nd additional 30 minutes: €2
3rd and subsequent additional 30 minute periods: €4
As you can see, it can get quite expensive if you keep a bike for a few hours, so it makes sense to return them regularly. No doubt you'll want to get off and explore things on foot from time to time anyway.
A few notes about riding in Paris
There are A LOT of dedicated cycle lanes which are clearly marked and very safe to use. Some even go the wrong way down one way streets – don't worry, it works (somehow).
If there's no cycle lane, a lot of footpaths seem to be ok to ride on with care
Be confident but careful on roads without cycle lanes – the drivers all managed to miss us! We even biked right up the Champs Elysees without a problem (although we did decide not to take on the circus at the Arc de Triomphe!)
Explore places you wouldn't get to otherwise, stop regularly for refreshments and above all, enjoy feeling like a local Parisian. Enjoy!!
Here's a fun video of John and his son Alexander biking through Paris!
https://drive.google.com/file/d/0B_Lt7fLU5s_4Wk85QVRHZWJLbGc/view
Happy Cycling in Paris.
Rob and Jane